Table Rock Fishing Guide, Glenn Rosser
Glenn Rosser, U.S. Coast Guard licensed and commercially insured Professional Table Rock Lake Fishing Guide. Enjoy a full or half day fishing on Table Rock Lake in the heart of the beautiful Ozark Mountains near Branson, Missouri. Do you want to catch trout? Enjoy a great day of trout fishing on Lake Taneycomo! Glenn will take you fishing in his very nice 21-foot Ranger bass boat.
Glenn has a lifetime love of fishing. Some would even say he has an angler's obsession! He has been fishing Table Rock lake for over 35 years and would love to share his expertise with you. Whether you are a novice or an experienced fisherman, you will have a great time fishing and enjoying beautiful Table Rock Lake or Lake Taneycomo!
Glenn gets great pleasure from guiding. Most important to Glenn is that you achieve your goal for the day, whether that is learning to fish, learning new techniques, or simply catching fish. Glenn would love to take you fishing!
Angler's Obsession Guide Service, where clients become friends!
________________________________
Looking for a Fishing Guide on your next Branson vacation? Glenn Rosser offers a half-day fishing trip for two for just $275!
Make your Branson vacation extra-special with a memorable fishing charter! Glenn is a USCG licensed Table Rock Lake Fishing Guide covering all areas of the lake – he knows where the fish are!
A day on Table Rock Lake will be one of the best memories of your Branson vacation. Click here for all rates and additional info. If you have never experienced the natural beauty of the Ozark Mountains you are in for a treat! The beautiful lakes, state parks, national forests, hiking trails, camp grounds, and caves will provide plenty of outdoor fun. Are you looking forward to a vacation in Branson, Missouri, with the many attractions and fun activities? While on your Branson vacation, be sure to enjoy a fishing trip with your Branson fishing guide, Glenn Rosser. Book your fishing trip today!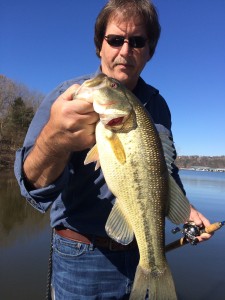 Just one day on the water and you will learn the many proven fishing techniques of Table Rock Lake. It is a deep and very clear lake with about 900 miles of shoreline, and as the name implies, it is rocky. There are a wide variety of fish to be caught, including Largemouth, Smallmouth, Kentucky Spotted Bass, White Bass, Crappie, Bluegill and Catfish.
Lake Taneycomo is a great trout fishery. We have a lot of fun fishing for trout on scenic Lake Taneycomo!
Glenn Rosser, Table Rock Fishing Guide, will help you increase your fishing success rates and show you a great time!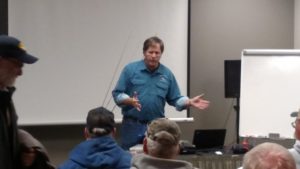 Looking for a great place to stay on vacation? Scroll down on our Sponsors and Links page for recommendations.
Check out other fun things to do while in Branson.
Check out our Sponsor Page and connect with them to prepare for the 2021 fishing season!
Anglers Obsession Guide Service Gift Certificates are also available.
Call Glenn at 636-866-4741 (cell), or email gkrosser@gmail.com.