Our wonderful clients are the reason Glenn Rosser loves to guide. Glenn will do everything he can to make sure you're a satisfied customer, too!
Glenn will put you on fish and have fun while doing it. — Justin
My sons thoroughly enjoyed going on the lake with Glenn!!! We highly recommend him!!! Can't wait to get back on the lake with him again!!! — Tina

Glenn does an outstanding job getting you on the fish. Very knowledgeable and had a great time. Couldn't ask for anything better! — Scott T

Thanks again for the trip. Had a great time! — Jimmy
Glenn was absolutely fantastic. His knowledge of the lake and conditions allowed for my son and myself to enjoy a great morning catching fish. Look forward to going out with him again. — Andrew S
The wife and I had a great time fishing with Glenn last year and look forward to going again. — Robert M
I've known and fished with Glenn for years. There is no one with more expert knowledge of the lake that is this much fun to be around. — Gary H
Glenn will make sure that your fishing experience on Table Rock Lake is a good one! — Larry W
He (son) still can't stop talking about how much fun he had and the fish he caught. — Scott
We had such a great time, … Thank you again. You made it the best vacation with perfect memories. So glad we got to know you. Beverly and Rick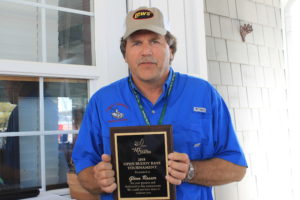 The ARC of the OZARKS Open Buddy Bass Tournament. "Presented to Glenn Rosser for your passion and dedication to this tournament. We could not have done it without you." Glenn encourages you to check out The ARC of the OZARKS.